London Summer Workshop series at the V&A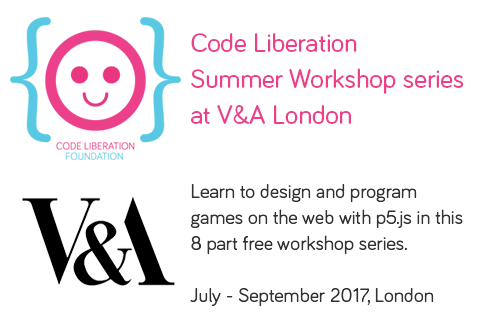 We are very happy organize a second workshop series at the V&A this summer. In this 8 part free workshop series you will learn how to design and program games on the web. We will be exploring p5.js, and will learn how to create your own physical buttons using the Arduino!
And the best part is, during the Digital Design weekend at the V&A in September you will get the opportunity to showcase your game.
For more information head over to the V&A blog and subscribe yourself through this this form.
The workshop series will run from July through September.